Production Engineer în Cluj-Napoca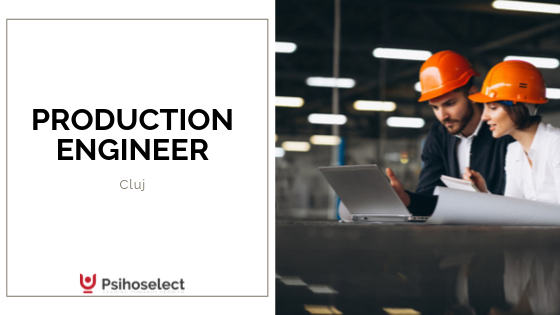 Responsibilities:
Collaborate with the chief of section in making the production schedule;

Make decisions about equipment use, maintenance, modification and procurement;

Work out and implement standard operating procedures for production operations;

Following and stocks management;

Make sure that health and safety procedures are respected;

Monitor quality standards of products and make sure workers are quality oriented;

Analyze together with Chief of section and the Foremen daily production and quality control to detect and correct problems and make proposals for improvements;

Daily following production reports;

Substitute for Chief of scection;

Ensure efficient collaboration and co-ordination between relevant departments including procurement, quality and management;

Drive continuous improvements activities in process improvement, quality, machines availability, workers motivation to enhance the capability of existing process and remove waste;

Willing to know better the team of workers and foremen and ability to identify training needs.
Requirements:
Technical University Degree;

Minimum 2 years' experience in production (any kind);

Advantage: similar production experience;

English at conversational level;

Good reader of technical drawings of items;

Team spirit and strong personality;

Good planner and organizer in production schedules;

Good communicator;

Ability to work in a diverse and dynamic environment;

Determined and full of energy;

Critical thinking and problem-solving skills;

Proactive when it comes to accomplish the production planning;

Attention to details and persuasiveness;

Awareness of working in a team with managers to implement the company's policies and goals.
Please send your CV to claudia_indreica@psihoselect.ro.
---