One sip at a time – discover Romania's wine!
Re-descoperă tradiția vinului românesc, cu fiecare înghițitură!
Vârsta minimă de participare: 18 ani
Durată: aproximativ 8 ore
*in english you can see it at the end of this page
Sumar:
Evadează din cotidianul urban și descoperă o altă Românie, cu dealuri, cu oameni și… cu podgorii. Fii alături de noi pentru o zi, să cutreierăm prin Napa Valley de România – regiunea Dealu Mare. Aflată în inima țării, regiunea Dealu Mare așteaptă ca musafirii să îi descopere cea mai cunoscută varietate de struguri – Feteasca Neagră. Află de ce acest soi de strugure poate fi cultivat doar în România și ia o înghițitură sau două sau trei din această licoare magică.
Vom începe turul cu o plimbare de 90 de minute prin România rurală, profitând la maxim de peisajul superb, înainte de a ne opri la prima dintre cele două vinării de ultimă generație. Vom gusta mai mult de 10 tipuri de vin (alb, rose și roșu), în ambele vinării și vom afla mai multe informații despre industria viticolă din România. Și, pentru că ne-am dat seama că vinurile se potrivesc de minune cu mâncarea, ne vom opri, de asemenea, la un restaurant dacic, pentru a ne încânta simțurile cu un platou de mezeluri sau brânzeturi locale sau cu o supă fierbinte.
Indiferent dacă ești un cunoscător într-ale vinurilor sau doar un novice, cu siguranță vei găsi ceva pe gustul tau!
Puncte cheie:
Petreceți ziua bucurându-te de podgoriile României
Gustă mai mult de 10 tipuri de vin, din două vinării diferite
Află mai multe despre procesul de vinificație în timpul tururilor din podgorii și pivnițe
Savurează un prânz tradițional românesc
Limbă: Engleză/Română
Include: ghid local, vorbitor de limbă engleză, pe toată durata excursiei, microbuz privat (în funcție de mărimea grupului), mai mult de 10 varietăți de vin (în două vinării), gustări oferite în timpul degustării de vinuri, prânz la un restaurant local (include un platou tradițional de brânză/mezeluri sau o supă, apă și cafea)
Prețul (variază în funcție de mărimea grupului):
1 – 5 persoane = 130 EUR / persoana
Mai mult de 5 persoane = 115 EUR
Discount 10%, cod:  #RePatriotTT
Contact rezervări: Iulia Fălcuțescu, office@thetravelingtulip.eu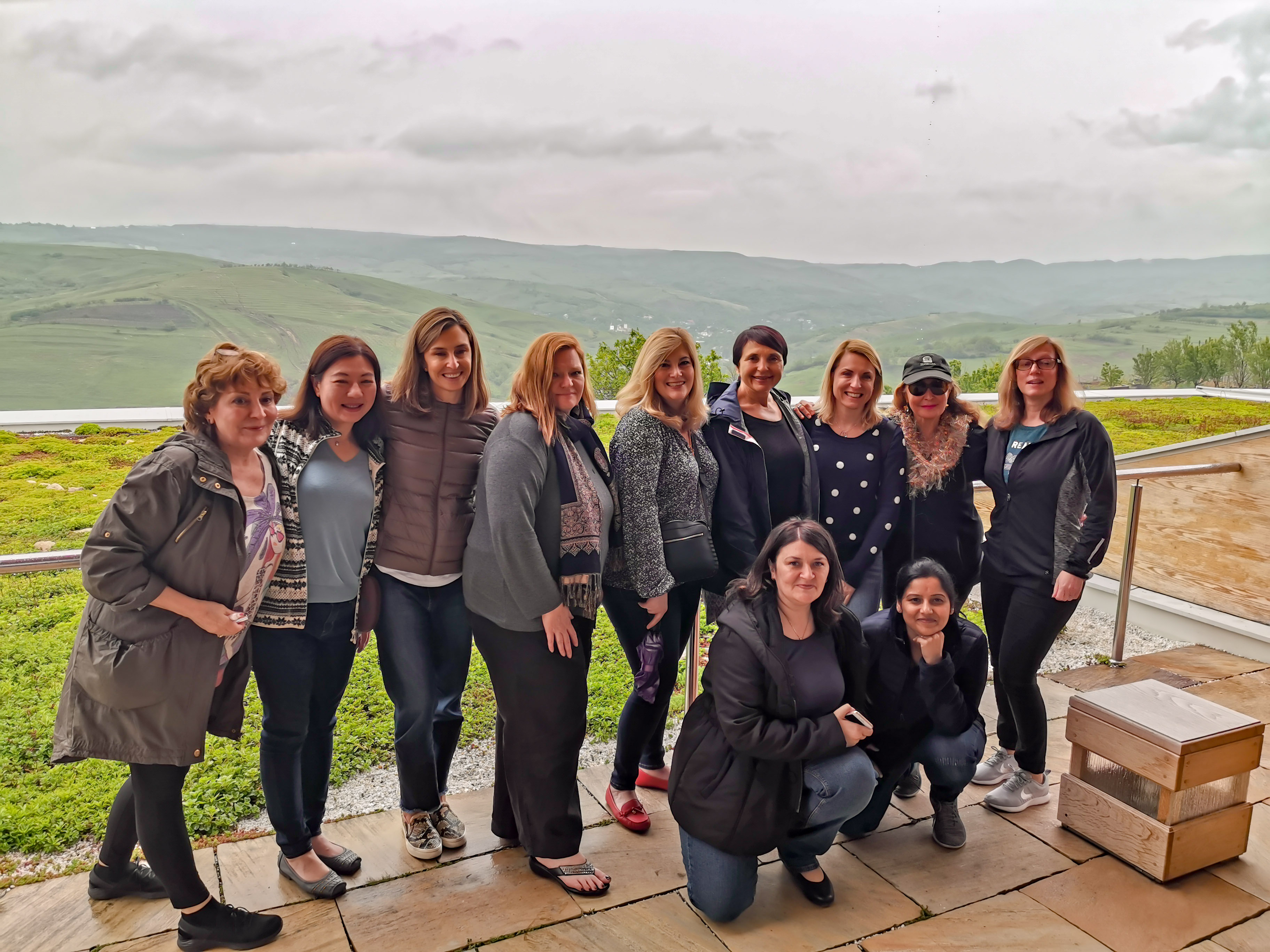 >> english <<<
One sip at a time – discover Romania's wine!
Minimum age: 18 years
Duration: approx. 8 hours
Snapshot:
Get out of the urban scenery and discover Romania's countryside, with its hills, people and… wineries. Join us for a day trip through the Napa Valley of Romania – the Dealu Mare region. Sitting in the heart of the country, the Dealu Mare region just waits for people to get to know its most known grape variety – the Feteasca Neagra. Find out why this type of grape can be found only in Romania and have a sip, or two, or three of this enchanting potion.
Our tour will take us for a 90 minutes' drive through the country side, soaking up the gorgeous scenery, before stopping at two state of the art wineries. We will be trying out more than 10 types of wine (white, rose and red) in both wineries and we will be finding out more about the wine industry in Romania. And because we realize that wine goes extremely well with food, we will also stop at a Dacian restaurant to enjoy a platter of traditional cheeses and meats or a local soup.
No matter if you are a wine connoisseur or a novice, you will definitely find something to enjoy!
Highlights of the tour:
Spend the day enjoying the lush vineyards of the Romanian wine region
Taste various types of wines from two different wineries
Learn about the wine-making process during the tours around the vineyards and the wine cellars
Enjoy a traditional Romanian lunch
Language: English
Inclusions: local, English-speaking guide for the duration of the trip, private minibus (depending on the size of the group), more than 10 varieties of wine (in two different wineries), snacks offered during the wine tasting process, for palate-cleansing, lunch at a local farm to table restaurant (includes a traditional cheese and meats platter or a local soup, water and coffee)
Price (it depends on the size of the group):
1 – 5 people = 130 EUR
More than 5 people = 115 EUR
10% discount, code:  #RePatriotTT
Booking contact: Iulia Fălcuțescu, office@thetravelingtulip.eu
---