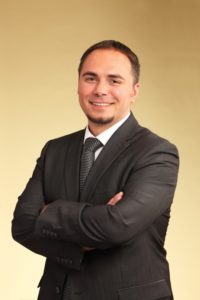 Președinte și Director General , Kostopulos Dream Foundation – Mircea Divricean – B.S. – Administrarea Afacerilor în Finanțe.
Mircea are convingerea în conducerea parteneriatelor inovatoare în a construi o responsabilizare totală, sustenabilă și un impact social colectiv în comunitatea noastră. A fost afiliat KDF din 2001 și este în prezent Președinte și Director General al Kostopulos Dream Foundation.A început la KDF în 1998 ca și Consilier și a ocupat diverse poziţii. Supraveghează toate aspectele KDF-ului, inclusiv partea operaţională, financiară, de dezvoltare, responsabilităţi administrative, program management, marketing, gândire strategică și planificare.
Recent a fost numit Consul de Onoare al României în Utah.Este de asemenea implicat în câteva organizaţii caritabile și non-profit locale si internaţionale, inclusiv U.S. Global Leadership Coalition, Președinte al Child's Way Home International, University of Utah Hospitals and Clinics – Clinical Neurosciences Center, Utah Nonprofits Association, American Camp Association Southwest Local Council of Leaders, American Camp Association National Council of Leaders, Vest Pocket Small Business Association Board of Directors, Romanian Consulate General Diaspora Advisory Board, Nuzzles & Co.
---